It's finally here!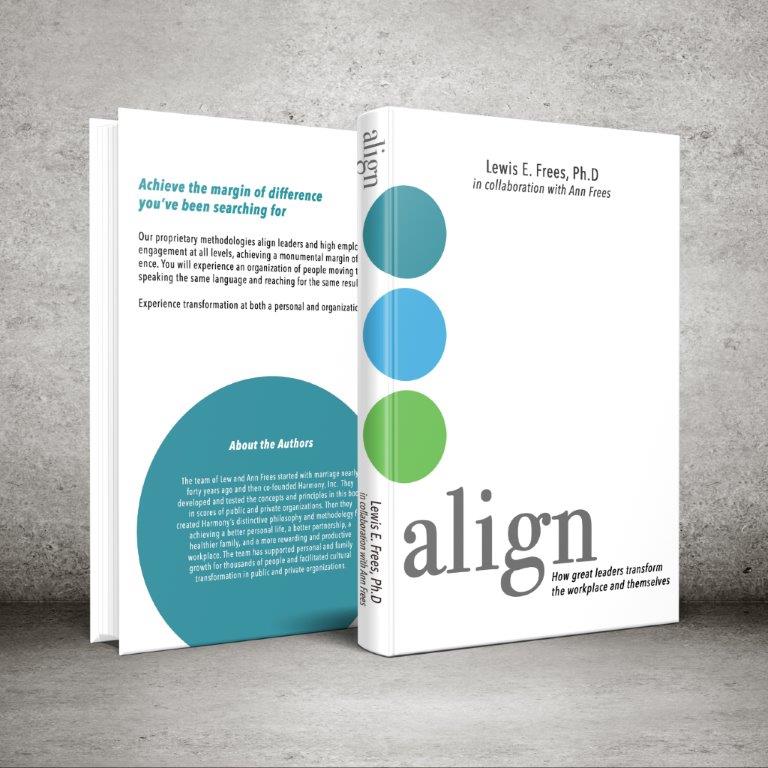 Over the years as we began our work together, so many of you have asked, "Can I change once and for all what seems to be unchangeable?" You've also asked, "Do you have something available that I can refer to often and easily lays it all out?"
You know from our work together that the answer to the first question is, "YES." Many of you watched as transformation occurred within you and in your workplace.
We are excited to tell you!
The answer to the second question is also "YES!"
Our new book, ALIGN: How Great Leaders Transform the Workplace and Themselves, is available now. You will discover how to ignite your joy and change your thinking to change everything.
It contains research, discoveries, stories, and experiences shared by great thought leaders, our clients, colleagues, and friends like you.
In fact, it is a testimony to people like you who are the lifeblood of the workplace. As we witnessed the tenacity and determination of those of you we have worked with over the years to change yourselves and the environment where you have spent so much time, we have moved from believing to knowing that under the right circumstances, transformation happens.
And even if you are no longer actively working in an organization, ALIGN is still a significant resource for you that speaks of the transformation of any social system: your family, religious or spiritual community, neighborhood, country, or even a small working group.
We remain hopeful that what may seem unchangeable will be transformed.
With great appreciation,
Lew & Ann Frees