Harmony's Area of Expertise
We help you to instinctively make choices that enable you to see opportunities that others miss. Others call it luck … you know that you will be creating your own desired future. Inspired companies use marketplace challenges as an opportunity to innovatively gain new position.

Harmony's approach allows you to capture once lost opportunity and eliminate waste. Working with Harmony is a serious, substantial commitment. Most worthwhile endeavors are. Harmony's employee engagement programs reflect an approach that is comprehensive, total and systemic.
We Trigger Your Best Instincts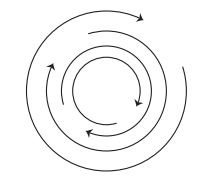 Harmony's coaches are seasoned and certified coaches with experience in a wide range of organizations, including health care, fortune 100 companies, Federal state and local government agencies.
The new organizational environment is more complex, volatile and unpredictable than ever before. With it the skills needed for leadership and employee engagement at all levels have also changed.
Given the organizational complexities, including shifting roles and responsibilities and the continuously changing environment that organizations are facing, our approach to coaching fosters self-awareness and an expanded capacity to think in new ways that leads to people's ability to grow and develop in ways that have not been required before.
All Harmony coaching engagements are also set within the context of the larger purview of connections in which the coachee operates. With the guidance of the coach the dialogue with others is a vehicle for enlarging the thinking process of the coachee in real time and fosters a desire by the coachee to stretch, learn and develop in new ways.
All Harmony consultants are senior level coaches, trainers, process consultants, and facilitators who bring years of experience in all of the tools and practices necessary to create inspired collective intelligence in organizations spanning the U.S., Canada, Africa, Europe, Asia, and Latin America. Our clients range in size from multinational fortune 100 companies to family owned businesses. This enables us to bring a broad perspective to each engagement.
Harmony applies solid approaches of organizational consulting gained over the last 30 years of consulting combined with the latest thinking about what creates inspired cultures, leadership and employee engagement.
We use all of the tools of organizational change with a difference. No matter what we do with you … whether we are training, providing workshops and seminars, coaching, facilitating, engaging you in process redesign, we are always doing it with the aim of creating a truly inspired organization.
When you walk into an inspired organization, you immediately sense a difference. There is a centered vitality. That's because people are operating under their loftiest, best instincts…. Reinforcing this not only in themselves but in each other, until it is second nature. The business results are stunning. They reset, adjust, invent and innovate continuously.
Can your organization seize opportunity out of market turbulence … reset, turn and rapidly innovate? Can you create your future rather than simply responding to the past? The need to make monumental changes and adjustments in response to shifts in the market place is obvious but the how-to eludes many organizations.
We work with you to create an organizational climate in which inspired collective intelligence is routine and self-sustaining…. a climate where natural leadership is nourished and developed. We help you to leverage your organization's best thinking and help you translate your organization's vision into everyday attitudes and behaviors.
We use a systemic approach approach called leading from the inside out. We help you recognize, connect and inspire the natural leaders that already exist throughout your organization. They become the leading edge of emergent, high performance to keep commitment energized until it is second nature and a shift occurs. New ways of doing business become the norm at all levels.
We set off a contagion of inspired triggers within your organization and work with you until they are self-reinforcing. Once that happens, everything else you do to improve your organization through change management, process redesign, strategy development, Lean Six Sigma implementation is taken to whole new level. It becomes inspired.
As we focus you on your social networks, your social capital, the quality of your conversations, your engagement processes and even your individual thinking, we are teaching you to trigger the best instincts, both individually and collectively. Our facilitation services include:
Conflict resolution

Team building

Working with product development teams as they improve speed to market

Process redesign

Meetings of all types

Shifting breakdowns into breakthroughs
All of Harmony's training is adapted and designed to account for the unique characteristics of your organization to ensure that it is aligned with your values, vision and core business needs and aspirations.
What if you discovered that you are leveraging only three quarters of the available thinking power in your organization? Would you decide to waste it? Believe it or not, research shows that most companies leave twenty six percent of their collective intelligence on the table. They not only don't use it, they don't even know that it is available. They are paying for good minds and then wasting twenty-five percent of the resource.
Waste of any kind, of course, degrades the bottom line. But waste of high quality collective thought can undermine the ability to quickly reset your strategy and seize opportunities that competitors miss.
Harmony's training offerings can provide the tools to create a corporate culture that leverages your collective wisdom top to bottom and from the inside out. Backing it up with 30 years of experience, we know how to set you on a course in which the best minds are ensuring your company's brightest future.
The following are some examples of Harmony's training offerings.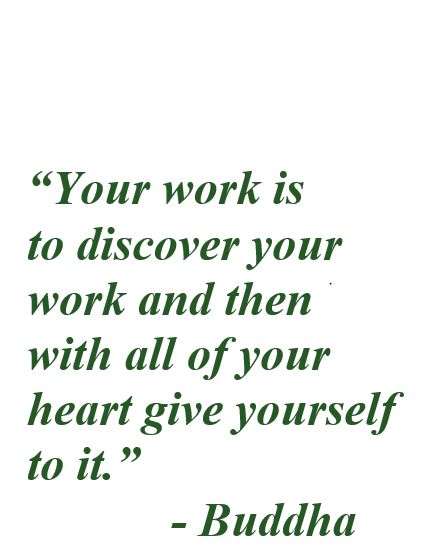 We create a relationship that in itself achieves the margin of difference.
We view ourselves as an extension of your social network.
We bring a profound understanding of how to help you and the people in your organization shift the way they think.
By our very presence, we bring infectious positive triggers that shift the quality of your collective intelligence.
We seek to be what we teach.
We calibrate all of our performance coaching so that they are attuned to your unique organizational needs.
"I have experienced firsthand the effectiveness of the Harmony approach to managing change. As the Director of Leadership Development, I witnessed firsthand a dramatic change in a major division from a closed, compliant, change adverse organization to one that had an open culture, fully engaged, that embraced change and achieved spectacular results. Harmony made this difference."